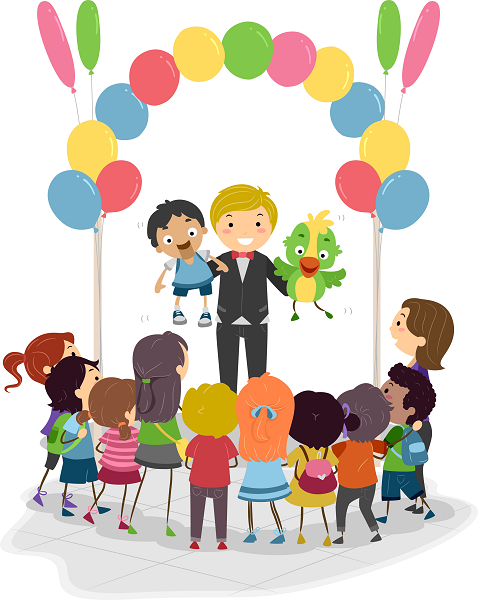 Best Ventriloquist
Are you in need of best ventriloquist in Singapore to spice up your events? Then look no further!!! Our Ventriloquists are exceptionally entertaining and presentable that your kids will love to have them around for their birthday party. Their puppet show is one of a kind that is guaranteed to keep your audience entertained and make your event a memorable one for years to come.
You will be left in awe by the performance of our best ventriloquist specialist. They deliver their acts in the most fluid and stunning way that will keep you glued to your seat to enjoy every moment of the puppet show. You will be astounded by the sheer brilliance of our ventriloquist manipulating their voices without moving their mouth. Make an excellent choice by hiring our best ventriloquist Singapore for your kid's birthday to keep your guests entertained. All you need to do is contact us and send a request form to book our best ventriloquist.
Please call us at [ci show="phone"] to discuss further or drop us an email in the form below.
Frequently Asked Questions
Question – Is it possible to customize the show to promote my products?

Absolutely yes! Just leave a message below tell us your product detail and how you want us to meet your requirement. Our best ventriloquist will know what to do!

Question – What are the charges?

We offer competitive price for ventriloquist on an hourly basis. Please use the contact form below to find out more information!

Question – Can Food and Drinks be served during the show?

It is HIGHLY recommended that you should NOT serve food or drinks while the show is on. Try as much as possible to serve food and drinks before the show starts or after the show. The obvious reason is that our ventriloquist's show is very interactive and therefore the audience should be free from any sort of distractions to participate fully in the show. After a lively show, your audience will be more attentive to presentations, awards, guest speakers etc.

Question – What about performing the show outside?

We HIGHLY recommend that the show is performed inside to avoid distractions. For instance, the weather can be very unpredictable i.e. strong wind, rain that may put an early end to the show.

Question – What about size of the audience?

A major factor that determines the size of the audience is the suitability of the venue. As long as the audience can see and hear a presenter or speaker, then they can also enjoy the shows from our ventriloquist. The puppets will be at eye level so it will be easy for your audience to enjoy the show.

Question – What kind of room setup will be needed by our Ventriloquists?

The room setup depends on the capacity of the audience. When entertaining groups of people less than 100 a "flat floor level" is adequate. But when the number of audience is up to 500 the stage should be raised to about 16 inches high and raised to about 3 ft. for people more than 500. In addition, we recommend that you avoid venues with irregular shaped halls or banquet halls with pillars around the room that may present visibility problems or cause unnecessary distractions.