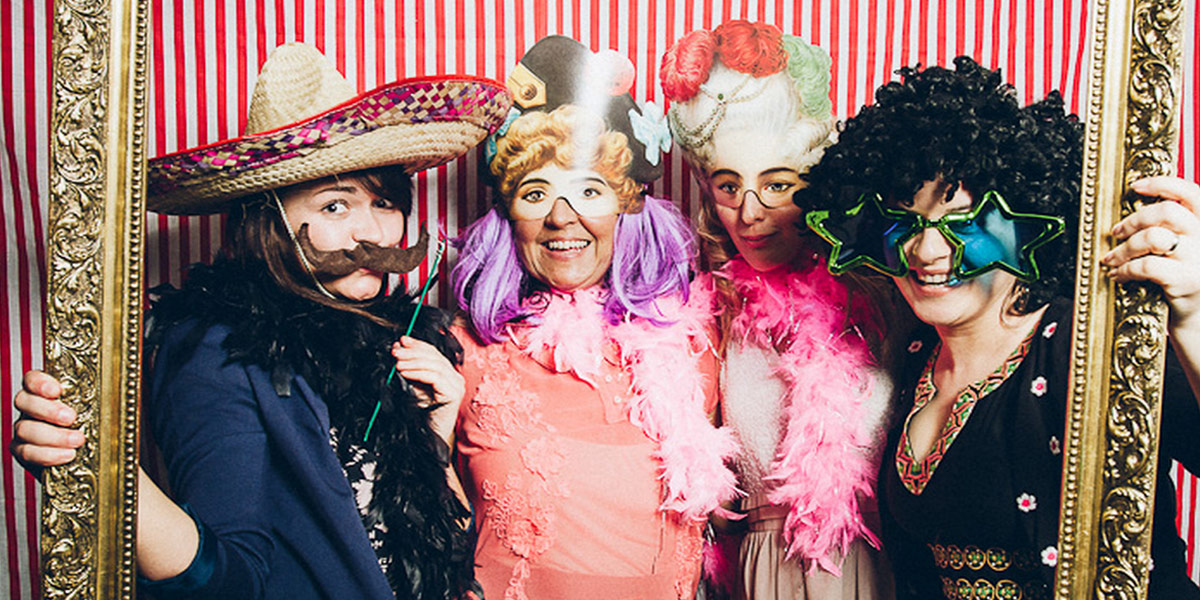 Photo Booth Rental
Looking for Photo Booth Rental to Entertain Your Guests?
Event Lobang provides photo booth rental services. Photo booths are great crowd drawers and provide fun backdrops for people to take photos against. They are a must if you are hosting an event, throwing a party or holding an exhibition. Throw in a few props and watch the people go crazy with their cameras!
Frequently Asked Questions
Question – What are fun photo booths?

The traditional photo booths we know so well are the kind which allows you to take serious photographs usually for passports or identity cards. The fun ones are a breed of photo booths constructed with eye-catching backgrounds that allows an individual or a group to take all kinds of wacky pictures in!

Question – What's fun about fun photo booths?

They keep your guests entertained and at the same time, provide them with a memorable photo souvenir to bring back. Photo booths are also a great conduit for encouraging your guests to take photos with one another and get them to know each other.

Question – Do you provide props along with the photo booth rental service?

Yes, we will provide handheld props that are in line with the theme of the photo booth.

Question – Are the photo booth themes ready-made or customized?

We have a wide range of ready-made photo booth themes that comes with the photo booth rental but in the event they do not suit your requirements,  we are also able to create customized designs to suit your overall event theme.

Question – What is the minimum period I must rent a photo booth?

They can be rented on a daily or weekly basis, in accordance to the duration of your event.

Question – How far ahead must I do a booking?

Typically, we need only 1 day in advance for mobilization.  However, we would recommend that you book well in advance to ensure that you are able to reserve the photo booth you like.

Question – How much does it cost to rent a photo booth?

The costs vary, depending on the model, the quantity and the duration. Please contact us below for a customized quotation.

Question – What does the rental include?

Transport, setting up and de-installation for the booth. We are also able to provide photographers on stand-by and on-site printing services at your event.

Question – How do I know how many photo booths I need for my event?

Our event consultant can assist you in that. Please contact us through the form below.