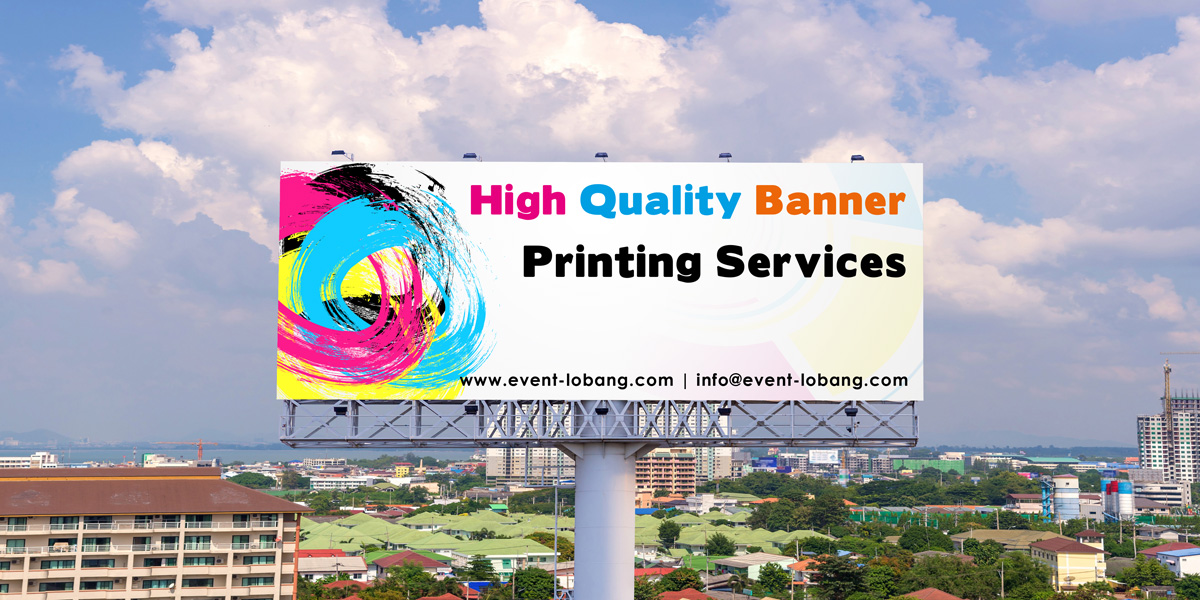 Banner Printing Services
Besides advertising your company products and services, putting up Banners for your event also help to provide information to your visitors. For example, you can use our X-Stand Banners to display Time Table of Seminars throughout the day. Our Banner Printing Services Consultant will be able to show you the various types of Banners available.
Please call us at [ci show="phone"] to discuss further or drop us an email in the form below.
Frequently Asked Questions
Question – What types of Banners do you have?

Banners are usually made of PVC or Cloth. The following are the common types of banners available:

Horizontal PVC Canvas Banners (for tying between poles or with a frame or hanged).
Large Portrait Type (mounted in a Portable X-Stand).
Roller Banners.

Question – What is the difference between you and other Banner Printers?

Our backdrops are printed with Premium Latex ink, which is not only environmentally friendly; it also does not emit any noxious smells like those printed with low-end solvent printers.

Question – How do you ensure the colours of our Corporate Logo are accurate on the banner?

Our Banner Printers are calibrated every morning before production and generally, the colours are usually quite accurate. However, please note that when the backdrop is mounted onto the stage, the colour may be appear to be slightly different. This is because the stage lights are usually more yellowish for a warmer effect,

Question – Do you do delivery and installation?

Yes, upon request, we are able to deliver the banners to your venue and install them for you, as an additional item of our Banner Printing Services.

Question – What is the maximum size you can print?

There is no maximum size for our Banner Printing Services. If the size required is large than the width of our printers, we can always stitch them together to make a bigger canvas.

Question – How far ahead must I order the Backdrop in advance?

We pride ourselves as a fast turnaround Banner printer and should be able to produce your backdrop within 2 to 3 working days.

Question – What happen if there are any spelling errors on the banner?

It is very important you check the spelling of the Event Title and Date before submitting to any Backdrop Printer for printing. A Banner is a large piece of printed materials.  If there is any error, you will need to submit the amended artwork for us to reprint.