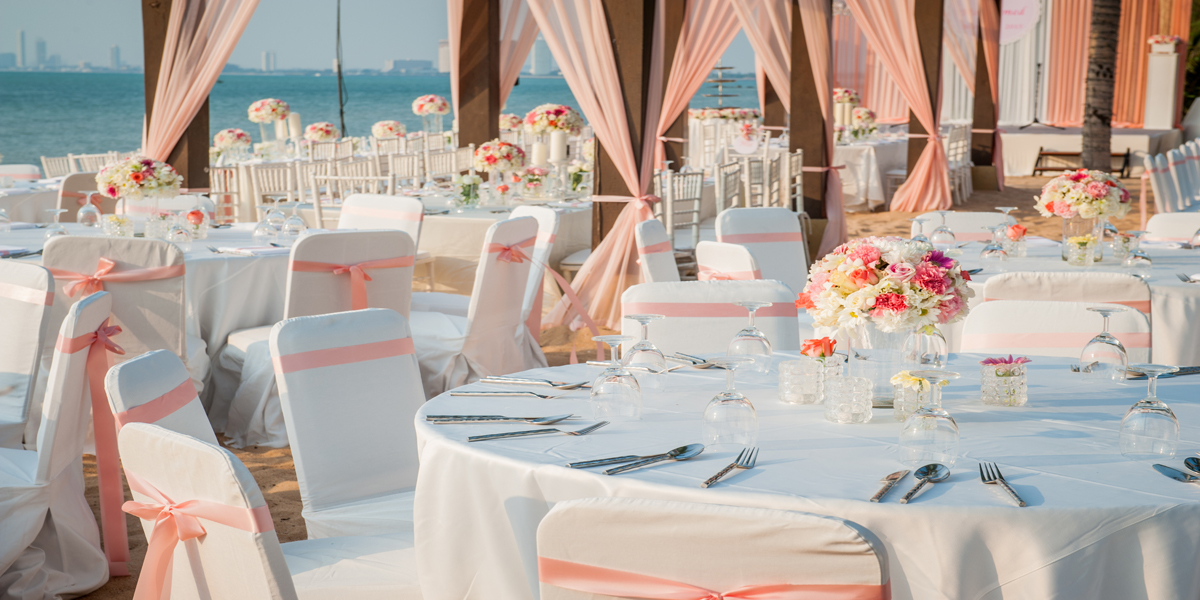 Tables and Chairs Rental
When you have a special event that needs many Tables and Chairs to host your guests, we are able to provide you with an extensive selection to meet your needs. It is not economical to buy so many Tables and Chairs just for a day or 2. Tables and Chairs rental helps you to cut down your event expenses by many times.
In our Tables and Chairs rental business, we have all types and sizes of Tables and Chairs to suit your needs.  From low cost plastic chairs to elegant hotel type to vintage furniture, we go the extra length to turn your dream venue setting into a reality.
With no one more experienced than us in the Tables and Chairs rental business, we can advise you which type of Tables and Chairs suits your event ambience and budget best. We have nice and cushy chairs with backrest, and some with arm rest, others with a folding table for your guests to take notes.  Tables also come in the form of round, oval, square and rectangle shapes, with all of them being foldable & stackable (after being dismantled).
Let us work with you closely to come up with a proposal that will suit your needs and budget best.
Please call us at [ci show="phone"] to discuss further or drop us an email in the form below.
Frequently Asked Questions
Question –Do I need to book the Tables and Chairs in advance?

We have over 20,000 Tables and Chairs for rental but depending on the season, many gets snapped up and reserved pretty fast, especially towards end of the year during the festivities.  Generally, if you can book at least 3 months in advance, we can even give you an early bird discount!

Question – How much does it cost?

The **cost of our Tables and Chairs rental ranges from as low as $2 per day to $50 per day, depending on size, type & duration.  The more frequent you rent from us, the more points you can accumulate and you can use those points to offset the future costs of your Tables and Chairs rentals.

** The Minimum Order Quantity is $500/= per order, excluding Transportation & Setup fees.

Question – Does your company provide Tables and Chairs Rental outside Singapore

Due to the high costs of insurance, freight and customs clearance, it is currently not economically viable to provide Tables and Chairs rental outside Singapore.

Question – Besides providing the Tables and Chairs Rental, is your company able to provide manpower to setup the equipment ?

We offer a self-collect option which you can collect, setup, dismantle and return yourself to save costs.  We also offer a turn-key solution whereby we will deliver the items on the day itself 2 hours before your event, then set up for you and dismantle for you at the end of your event and send them back to our store.

Question – What if a Tables and Chairs got lost during the event?

In the event of loss, you will be liable for the equivalent cost of a replacement unit.

Question – Am I able to book the Tables and Chairs first before I secure the venue?

Yes you can! Even if you cannot secure your dream venue, we can always deliver the Tables and Chairs to your 2nd choice venue.

 

Question – Is there a minimum number of days we need to rent the Tables and Chairs?

The minimum Tables and Chairs rental is 1 day.

 

Question – Do have any price list or guidelines for us to look at?

The costs vary, depending on the number, size and type of Tables and Chairs and the duration.